Our Auto Loan Specials Can't be Beat!
Three great choices with competitive interest rates.
Flexible terms.  Finance up to 84 months.
Choice #1 – Cash Back* Save an additional $500* on your car loan.
Did you know that auto dealers not only make money selling you a car, but also on selling your loan to the financial institution that pays them the most to do so?  We'd rather pay that money to our members for financing directly with their Credit Union.  We both win.  Sorry dealer.
Choice #2 – Take 1.5% off your interest rate for the first year.
With this choice you effectively get an interest rate as low as 1.99% APR for the first year.
Choice #3 – If you can find a better interest rate we'll beat it by .10%
Keep it simple and just get the very best rate. Whichever choice you make you'll get a the best deal in town.

Use "Auto Center" before purchasing your next car.
It's alw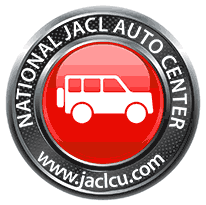 ays nice to be prepared when shopping for your next car. Click on the "Auto Center" link below or use www.jaclcu.groovecar.com to shop for new and used cars, get blue book prices, do research and get pre-approved for a credit union loan.   Like Benjamin Franklin said, "Prepare and prevent, don't repair and repent."
*Our intent with the "cash back" program is that it be a "win-win," for the credit union and our members. To offer a competitive interest rate and to pay up to $500 "cash back" directly to our members. (Rather than the dealer). Since this payment lowers our return on our auto loans, we require members to keep the auto loan with us for 12 months.  If the loan is paid off within the first 12 months, a prorated percent of the discount will be added to the payoff of the loan.
Choice Comparisons Detail
More choices. If you're buying a brand new car consider financing your car for 72 or 84 months. The rates are slightly higher but the payments are substantially less.