Know Your Car Buying Options Before You Buy
Time for a new car? Let National JACL Credit Union help you every step of the way; from pre-approval, to helping you find and purchase your new dream car At our "Auto Center" you can get started shopping for a car, you can be Blue Book Values and CarFacts on automobiles you're interested in.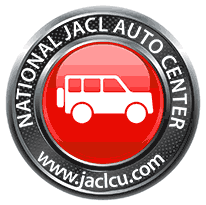 Click Here to Start Your Research/Shopping
The link above will transfer you to a website not operated by National JACL Credit Union. The web site you will be visiting may have privacy and security policies different from those of National JACL Credit Union. Therefore, you are encouraged to review these policies once you arrive.
Because this web site is not operated by National JACL Credit Union, we cannot be responsible for its availability or content, nor do we represent either our members or the third party if you enter into a transaction with them.
Learn About Our Auto Center